Hotels in Merching
Our top picks
Lowest price first
Nearest to
Best reviewed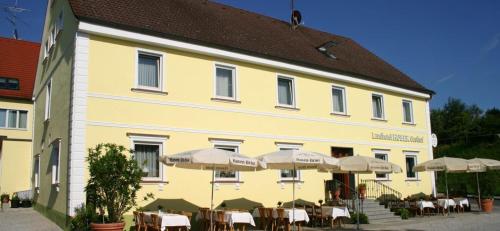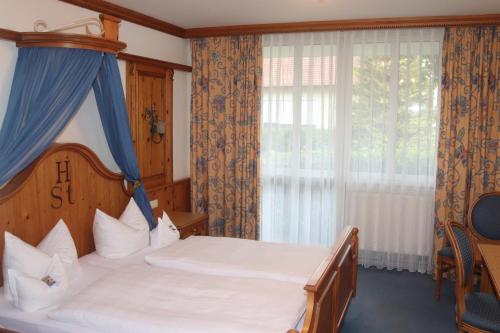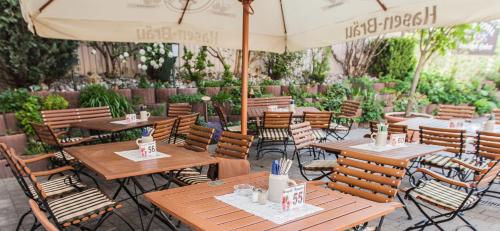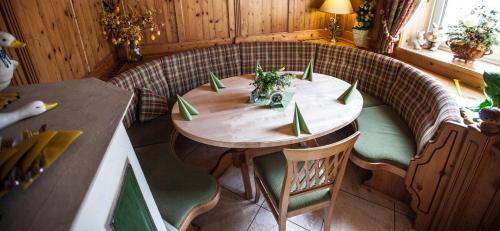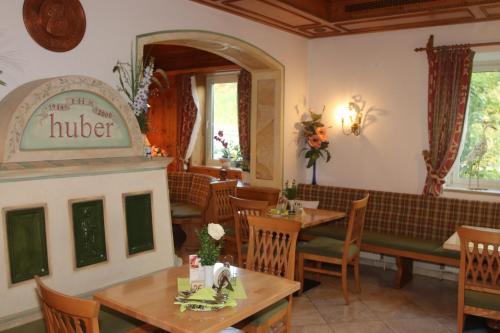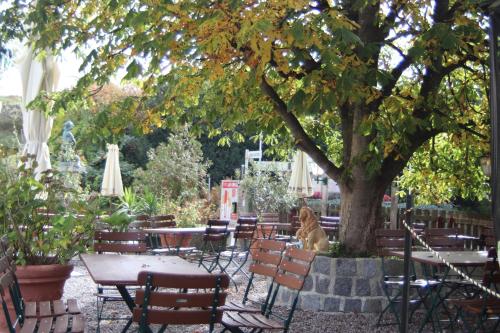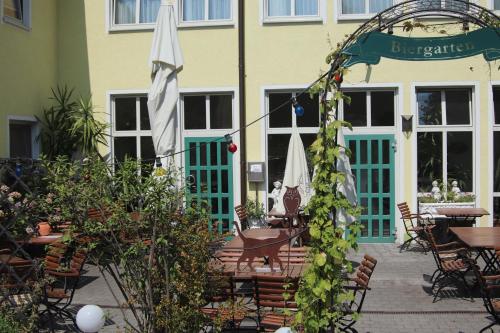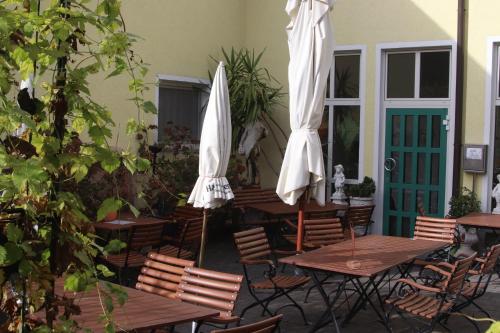 See all
Landhotel Gasthof Huber
Merching,Merching - View on map
Pets allowed
Car park
Free Wi-Fi in all rooms!
Fitness center
Sauna
Restaurants
Wi-Fi in public areas
Family room
Fast facts about Merching, Germany
| | |
| --- | --- |
| Accommodations | 1 property |
| Popular hotel | Landhotel Gasthof Huber |
| Popular area | Merching |
| Nightly rates from | $48 |
Where to stay in Merching
---
Frequently asked questions
What are the best places to stay in Merching for two guests?
Properties in Merching that are highly rated by couples include Landhotel Gasthof Huber.
What are the best places to stay in Merching for families?
Resorts in Merching that are remarkably scored by families include Landhotel Gasthof Huber.
What's the top local neighborhood in Merching to stay in?
Most well-known neighborhood amongst travelers staying in Merching is Merching.
What are the most suitable properties found in Merching intended for lone travelers?
A resort found in Merching that is well rated by lone vacationers is Landhotel Gasthof Huber.
What are the prime properties located in Merching which has free parking?
Properties with free parking in Merching which are highly rated include Landhotel Gasthof Huber, Landhotel Gasthof Huber and Landhotel Gasthof Huber.
What are the recommended hotels around Merching which have restaurants?
Accommodations that have restaurants around Merching which are well rated include Landhotel Gasthof Huber, Landhotel Gasthof Huber and Landhotel Gasthof Huber.
What are some upcoming holidays in Merching?
The forthcoming holidays in city_name consist of Christmas Day on 12/25/2023, Second Day of Christmas on 12/26/2023, and New Year's Day on 1/1/2024.
When should I visit Merching?
Last year, Merching garnered its most visitors during the month of October. However, make sure to consider other months during which there are a fewer amount of travelers, as the most popular attractions will be less jampacked.
Are international travelers allowed into Merching?
Foreign visitors are partially allowed into Merching, based on our most updated information. Due to evolving restrictions, we advise you to take a look at here for additional details.
Is proof of vaccination mandatory to enter Merching?
Proof of COVID-19 vaccination is not required to enter Merching from outside the country. For more information, please speak to local authority or check out here.
Is covid test upon arrival mandatory for fully vaccinated foreigners to enter Merching?
COVID-19 test may be required on arrival when entering Merching from outside the country. For updated and in depth information on travel restrictons, please head over to the official websites of the travel authority or government of the country you wish to visit, or go to here.
What vaccines are recognized in Merching?
Pfizer/BioNTech, Janssen (Johnson & Johnson), Nuvaxovid (Novavax), Moderna Spikevax, AstraZeneca (Vaxzevria) are currently recognized and approved by the national health authority of the country that includes Merching.
Explore more travel vacation rentals
More about Merching
Discovering Merching: Fun Facts and Reasons to Visit
Located in the Bavarian region of Germany, Merching is a charming town that is often overlooked by tourists. However, Merching has plenty to offer visitors, from its rich history and culture to its picturesque scenery and delicious cuisine. One interesting fact about Merching is that it is home to the oldest church in Bavaria, the St. Martin Church. This church dates back to the 8th century and is a must-see for history buffs. Another fun fact is that Merching is known for its annual pumpkin festival, which takes place every October and attracts visitors from all over Germany. Aside from its historical and cultural attractions, Merching is also a great place to visit for nature lovers. The town is surrounded by beautiful forests and rolling hills, making it the perfect destination for hiking, cycling, and other outdoor activities.
Traveling to Merching: How to Get There and Where to Stay
Merching is located just 25 kilometers northwest of Munich, making it easily accessible by car or public transportation. If you are flying into Munich, you can take a train or bus to Merching, which takes about 45 minutes. When it comes to accommodations, there are several options available in Merching. One of the most popular hotels in the area is the Landhotel Gasthof Huber. This family-run hotel offers comfortable rooms, a restaurant serving traditional Bavarian cuisine, and easy access to the town's main attractions.
Exploring Merching: Fun Things to Do and What to Eat
Merching may be a small town, but there are plenty of things to see and do here. One of the top attractions is the St. Martin Church, which is a beautiful example of Bavarian Romanesque architecture. Another must-see is the local history museum, which showcases the town's rich cultural heritage. For those who love the outdoors, Merching offers a variety of hiking and cycling trails, as well as opportunities for fishing and horseback riding. In the winter months, visitors can also enjoy skiing and snowboarding at nearby resorts. When it comes to food, Merching is known for its hearty Bavarian cuisine. Some of the local specialties include schnitzel, sausage, and sauerkraut, as well as traditional Bavarian pastries like apple strudel and black forest cake. Visitors can sample these dishes at local restaurants like the Landhotel Gasthof Huber.
The Best Time to Visit Merching: Tips for Travelers
The best time to visit Merching depends on your interests and preferences. For outdoor activities like hiking and cycling, the spring and summer months are ideal. The town is also beautiful in the fall, when the leaves change color and the pumpkin festival takes place. If you are interested in skiing or snowboarding, the winter months are the best time to visit. Keep in mind that temperatures can be quite cold during this time, so be sure to pack warm clothing.
Booking Your Merching Accommodation with Agoda.com
If you are planning a trip to Merching, be sure to book your accommodations with Agoda.com. Agoda.com offers a wide range of hotels and other accommodations in Merching and other destinations around the world. When you book with Agoda.com, you can rest assured that you are getting the best possible price on your accommodations. Plus, Agoda.com offers 24/7 customer service and a flexible cancellation policy, so you can book with confidence.
Getting Around Merching: Transportation Tips for Tourists
Merching is a small town, so it is easy to get around on foot or by bike. However, if you want to explore the surrounding area, you may need to rent a car or take public transportation. There are several car rental companies located in Munich, which is just a short train or bus ride from Merching. Alternatively, you can take a bus or train to nearby towns and attractions like Augsburg or the Bavarian Alps.
Uncovering the Charm of Merching: A Traveler's Guide
Merching may not be the most famous destination in Germany, but it is definitely worth a visit. From its rich history and culture to its beautiful scenery and delicious cuisine, there is something for everyone in this charming Bavarian town. Whether you are interested in hiking, cycling, skiing, or simply exploring the local sights and sounds, Merching is the perfect destination for a relaxing and enjoyable vacation.
Merching Travel Tips: What to Pack and How to Prepare
When packing for your trip to Merching, be sure to bring comfortable shoes and clothing for outdoor activities like hiking and cycling. If you plan to visit during the winter months, be sure to pack warm clothing and snow gear. It is also a good idea to bring a camera to capture the beautiful scenery and historic sights of Merching. Don't forget to pack any necessary medications or travel documents, and be sure to check the weather forecast before you leave.
Merching on a Budget: Affordable Accommodations and Activities
Traveling to Merching doesn't have to break the bank. There are several affordable accommodations in the area, including guesthouses and bed and breakfasts. In terms of activities, many of the town's attractions are free or low-cost, such as hiking and exploring the local history museum. Visitors can also save money by sampling local street food or cooking their own meals in their accommodations. Overall, Merching is a great destination for budget-conscious travelers who want to experience the beauty and culture of Bavaria without spending a fortune.