Hotels in Sulzemoos
Our top picks
Lowest price first
Nearest to
Best reviewed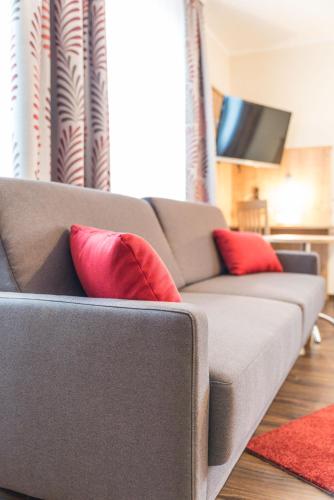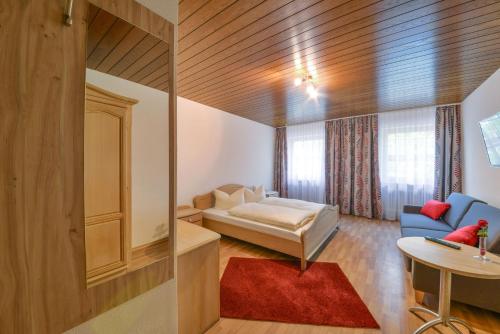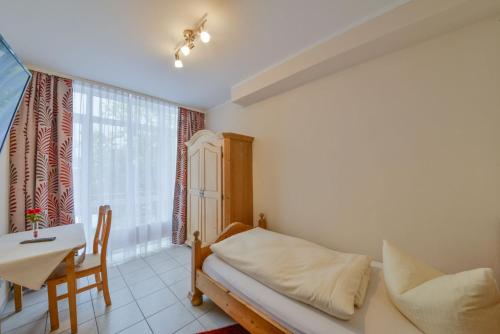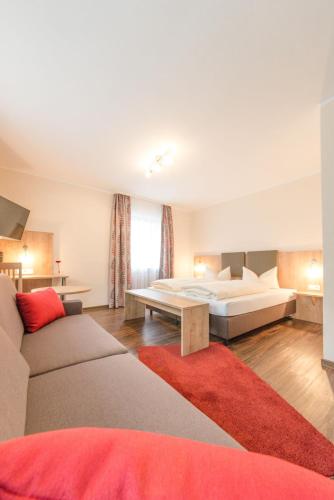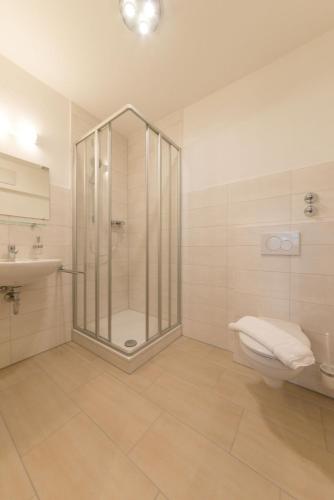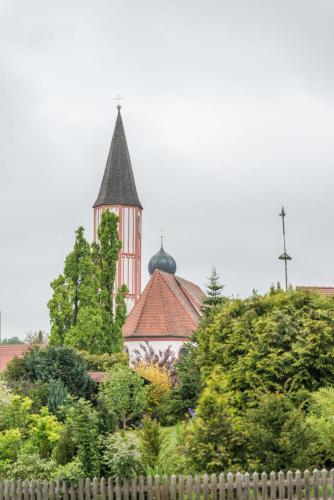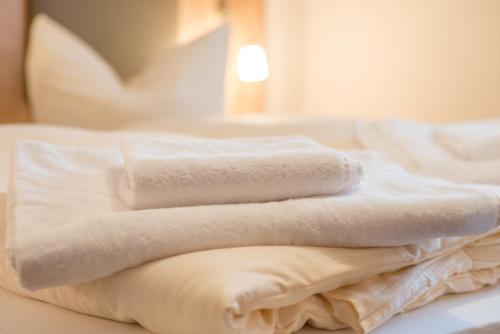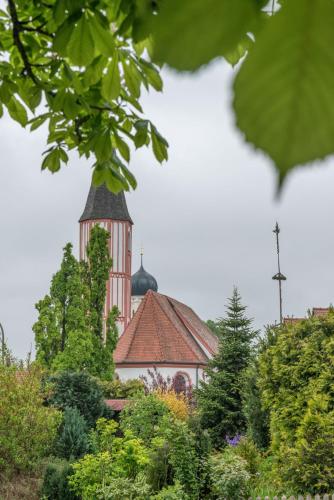 See all
Hotel Gasthof Hainzinger
Sulzemoos,Sulzemoos - View on map
Car park
Free Wi-Fi in all rooms!
Contactless check-in/out
Restaurants
Wi-Fi in public areas
Family room
Smoke-free property
Free face masks
Fast facts about Sulzemoos, Germany
| | |
| --- | --- |
| Accommodations | 1 property |
| Popular hotel | Hotel Gasthof Hainzinger |
| Popular area | Sulzemoos |
| Nightly rates from | $63 |
Where to stay in Sulzemoos
---
Frequently asked questions
What are the best places to stay in Sulzemoos for two guests?
Accommodations in Sulzemoos that are exceptionally rated by couples include Hotel Gasthof Hainzinger.
What are the best resorts in Sulzemoos for families?
Places to stay in Sulzemoos that are remarkably scored by families include Hotel Gasthof Hainzinger.
What are the most appropriate places to stay in Sulzemoos for individual tourists?
A resort around Sulzemoos that is very highly rated by solo vacationers is Hotel Gasthof Hainzinger.
What are the top rated places to stay located in Sulzemoos for group vacationers?
A resort around Sulzemoos that is highly rated by group travelers is Hotel Gasthof Hainzinger.
What places to stay around Sulzemoos are highly rated regarding hygiene?
A resort located in Sulzemoos that is well rated with respect to hygiene is Hotel Gasthof Hainzinger.
What hotels around Sulzemoos are exceptionally rated for value for money?
An accommodation found in Sulzemoos which is very highly rated regarding value for money is Hotel Gasthof Hainzinger.
What are some forthcoming holidays in Sulzemoos?
The forthcoming holidays in city_name consist of Christmas Day on 12/25/2023, Second Day of Christmas on 12/26/2023, and New Year's Day on 1/1/2024.
When should I visit Sulzemoos?
Last year, Sulzemoos accrued its most visitors during the month of July. In spite of this, make sure to consider other months during which there are a fewer amount of guests, as the most popular sights will be less crowded.
Are foreign travelers allowed into Sulzemoos?
Foreign visitors are partially allowed into Sulzemoos, based on our most up-to-date information. Due to changing restrictions, we suggest you take a look at here for more details.
Is quarantine required for fully vaccinated visitors to enter Sulzemoos?
Quarantine is not required for fully vaccinated tourists to enter Sulzemoos from outside the country. For up-to-date and detailed information on travel restrictons, please have a look at the official websites of the travel authority or government of the country you wish to travel to, or go to here.
Is evidence of vaccination mandatory to enter Sulzemoos?
Proof of COVID-19 vaccination is not required to enter Sulzemoos from outside the country. For further information, please speak to local authority or go to here.
What vaccines are recognized in Sulzemoos?
Pfizer/BioNTech, Janssen (Johnson & Johnson), Nuvaxovid (Novavax), Moderna Spikevax, AstraZeneca (Vaxzevria) are currently acknowledged and accepted by the national health authority of the country that includes Sulzemoos.
Explore more travel vacation rentals
More about Sulzemoos
Discover the Hidden Gems of Sulzemoos, Germany
Sulzemoos is a small town located in the beautiful region of Upper Bavaria in Germany. Although it is not as popular as other Bavarian towns like Munich or Nuremberg, Sulzemoos has its own charm and hidden gems waiting to be explored. One of the most notable attractions in Sulzemoos is the Hotel Gasthof Hainzinger. This cozy hotel offers a comfortable and relaxing stay for travelers who want to experience the town's peaceful atmosphere.
Top Reasons to Visit Sulzemoos for Your Next Vacation
Sulzemoos is a great destination for travelers who want to escape the hustle and bustle of big cities. The town is surrounded by beautiful nature, including forests, lakes, and hills. One of the top reasons to visit Sulzemoos is to explore the scenic countryside and enjoy outdoor activities like hiking, cycling, and fishing. Additionally, Sulzemoos is home to several historical landmarks, such as the St. George Church and the Sulzemoos Castle, which offer a glimpse into the town's rich history.
How to Travel to Sulzemoos, Germany Hassle-Free
Sulzemoos is easily accessible by both car and public transportation. If you are traveling by car, you can take the A8 highway and exit at Sulzemoos. If you prefer public transportation, you can take a train to Munich and then transfer to a regional train that stops at Sulzemoos. The nearest airports to Sulzemoos are Munich Airport and Augsburg Airport, both of which offer international and domestic flights.
Fun Things to Do in Sulzemoos, Germany for Every Type of Traveler
There are plenty of fun things to do in Sulzemoos for every type of traveler. If you are a nature lover, you can explore the beautiful countryside by hiking or cycling. The nearby Amper River is also a great spot for fishing and swimming during the summer months. For history buffs, the St. George Church and the Sulzemoos Castle are must-visit landmarks. If you are traveling with kids, you can take them to the nearby Wildpark Poing, a wildlife park that features over 500 animals.
Book Your Dream Hotel in Sulzemoos, Germany with Agoda.com
If you are looking for a comfortable and affordable hotel in Sulzemoos, look no further than Agoda.com. The Hotel Gasthof Hainzinger is one of the top-rated hotels in Sulzemoos, offering cozy rooms, delicious food, and friendly staff. The hotel is located in the heart of the town, making it a convenient base for exploring the surrounding area. With Agoda.com, you can easily book your dream hotel in Sulzemoos and enjoy a hassle-free vacation.
The Best Time to Visit Sulzemoos, Germany: A Seasonal Guide
The best time to visit Sulzemoos depends on your preferences and interests. If you are a nature lover, the best time to visit is during the spring and summer months when the countryside is in full bloom. The weather during this time is mild and pleasant, making it perfect for outdoor activities like hiking and cycling. If you are interested in winter sports, you can visit Sulzemoos during the winter months when the nearby Alps offer excellent skiing and snowboarding opportunities.
Expert Tips for Travelers Visiting Sulzemoos, Germany
If you are planning to visit Sulzemoos, here are some expert tips to help you make the most of your trip. First, make sure to bring comfortable shoes and clothing as you will be doing a lot of walking and outdoor activities. Second, try the local cuisine, especially the Bavarian sausages and beer. Third, learn some basic German phrases as English is not widely spoken in Sulzemoos. Finally, be respectful of the local customs and traditions, especially when visiting religious landmarks.
Where to Stay in Sulzemoos, Germany: A Comprehensive Guide
Sulzemoos offers a range of accommodation options, from cozy guesthouses to luxury hotels. If you are looking for a comfortable and affordable stay, the Hotel Gasthof Hainzinger is a great choice. The hotel offers cozy rooms, delicious Bavarian cuisine, and friendly staff. For travelers who prefer a more luxurious stay, the nearby Schloss Hohenkammer offers elegant rooms, a spa, and a golf course. Other popular hotels in Sulzemoos include the Hotel Zur Post and the Hotel Schiller.
What to Eat in Sulzemoos, Germany: A Foodie's Guide
Sulzemoos is known for its delicious Bavarian cuisine, which features hearty dishes like sausages, potatoes, and sauerkraut. One of the must-try dishes in Sulzemoos is the Bavarian sausage, which is made from pork and flavored with spices like nutmeg and cardamom. Another popular dish is the Schweinshaxe, a roasted pork knuckle that is crispy on the outside and tender on the inside. For dessert, try the Apfelstrudel, a traditional Austrian pastry filled with apples and cinnamon.
Getting Around Sulzemoos, Germany: Transportation Options
Sulzemoos is a small town, so it is easy to get around on foot or by bike. If you prefer public transportation, there is a bus that connects Sulzemoos to nearby towns like Dachau and Olching. The nearest train station is in Dachau, which is about 10 kilometers away from Sulzemoos. If you are planning to explore the surrounding countryside, renting a car is the best option as it gives you more flexibility and freedom.