2 best hotels in Tarp
Our top picks
Lowest price first
Nearest to
Best reviewed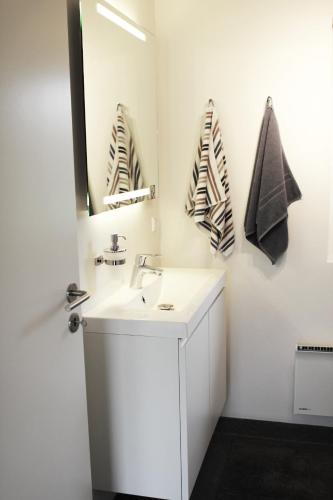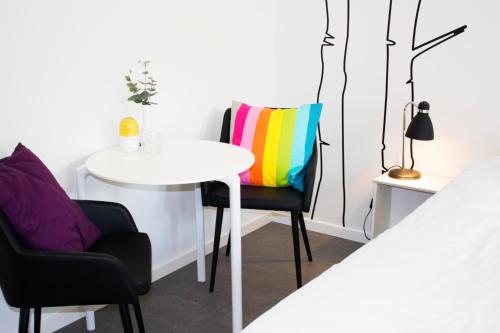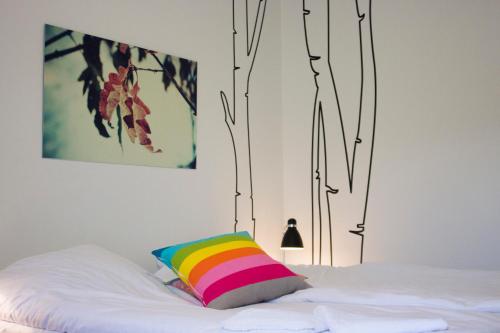 See all
272 Bed & Breakfast
Tarp,Tarp - View on map
Car park
Shuttle service
Free Wi-Fi in all rooms!
Check-in/out [express]
BBQ facilities
Bicycles
Laundry service
Wi-Fi in public areas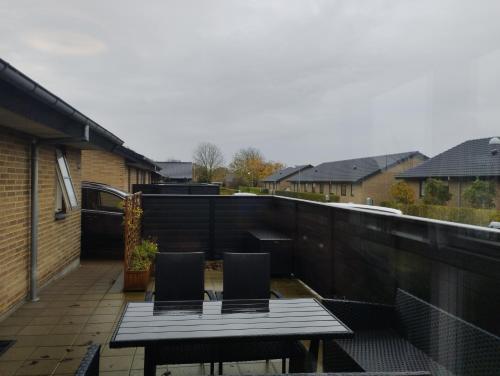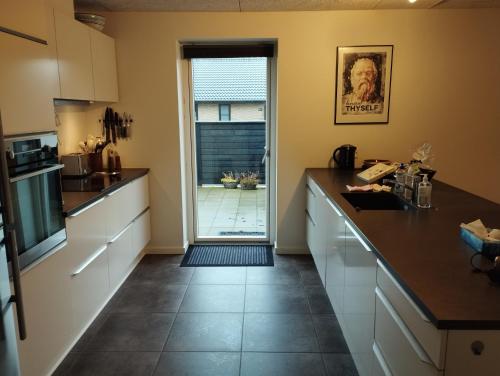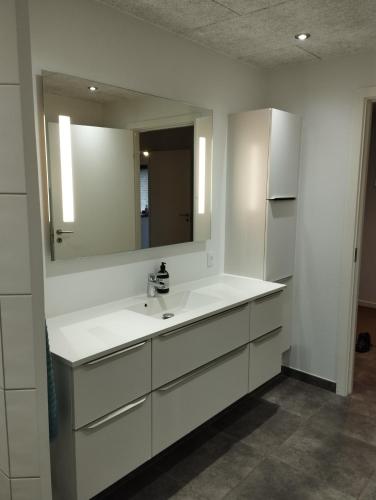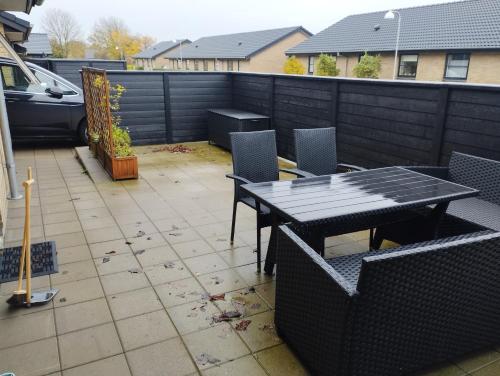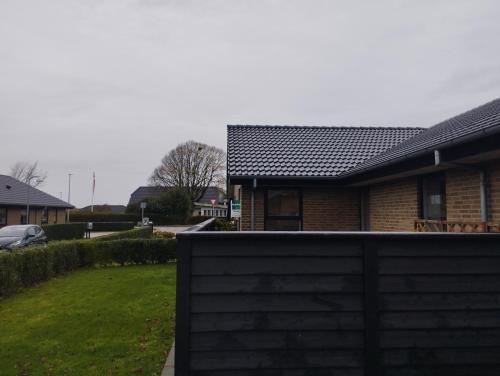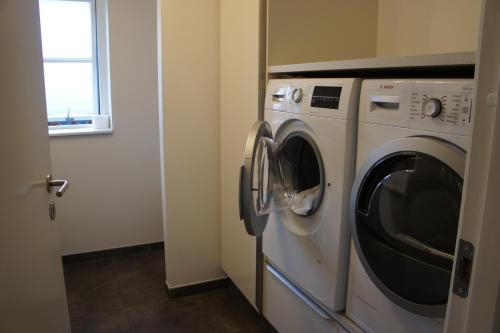 See all
(id084) Tarp Byvej 83E
Tarp,Tarp - View on map
Car park
Free Wi-Fi in all rooms!
Wi-Fi in public areas
Smoke-free property
Terrace
Internet services
English
Danish
More about Tarp
Discover Tarp: A Hidden Gem in Esbjerg, Denmark
Tarp is a small town located in the municipality of Esbjerg, Denmark. Despite its size, Tarp is a hidden gem that offers visitors a unique blend of nature, culture, and history. The town is surrounded by lush greenery, rolling hills, and scenic forests, making it an ideal destination for nature lovers and outdoor enthusiasts. One of the most interesting fun facts about Tarp is that it was once a Viking settlement. The town's history dates back to the Viking Age, and you can still see remnants of this fascinating period in the town's architecture and landscape. Visitors can explore the Viking burial mounds and ancient ruins that are scattered throughout Tarp, making it a must-visit destination for history buffs.
Top Reasons to Visit Tarp on Your Next Trip to Denmark
Tarp is a charming town that is full of surprises. Here are some of the top reasons why you should visit Tarp on your next trip to Denmark: 1. Natural Beauty: Tarp is surrounded by lush forests, rolling hills, and scenic landscapes that are perfect for hiking, cycling, and outdoor adventures. 2. History and Culture: Tarp has a rich history that dates back to the Viking Age. Visitors can explore ancient ruins, Viking burial mounds, and other historical landmarks that are scattered throughout the town. 3. Peaceful Atmosphere: Tarp is a small town that is known for its peaceful and tranquil atmosphere. It's the perfect place to escape the hustle and bustle of city life and enjoy some peace and quiet. 4. Authentic Danish Experience: Tarp is a great place to experience authentic Danish culture and traditions. Visitors can sample traditional Danish cuisine, learn about local customs and traditions, and immerse themselves in the local way of life.
How to Get to Tarp: Your Ultimate Travel Guide
Getting to Tarp is easy and convenient. The town is located just a short distance from Esbjerg, which is one of the major cities in Denmark. Visitors can reach Tarp by car, bus, or train. If you are traveling by car, you can take the E20 motorway from Copenhagen or Hamburg and exit at Esbjerg. From there, it's just a short drive to Tarp. If you are traveling by bus, you can take the local bus from Esbjerg to Tarp. The journey takes around 20 minutes and the buses run regularly throughout the day. If you prefer to travel by train, you can take the train from Copenhagen to Esbjerg and then take the local bus or a taxi to Tarp. The journey takes around 3 hours and there are regular trains throughout the day.
Fun Things to Do in Tarp: A Guide to Denmark's Best-Kept Secret
Tarp may be a small town, but there are plenty of fun things to do and see here. Here are some of the top attractions and activities in Tarp: 1. Tarp Hills: The Tarp Hills are a series of rolling hills that offer stunning views of the surrounding landscape. Visitors can hike or cycle along the trails and enjoy the natural beauty of the area. 2. Viking Burial Mounds: Tarp is home to several Viking burial mounds that date back to the Viking Age. Visitors can explore these ancient monuments and learn about the town's rich history. 3. Tarp Church: The Tarp Church is a beautiful and historic church that dates back to the 12th century. Visitors can admire the church's stunning architecture and learn about its rich history. 4. Tarp Brewery: The Tarp Brewery is a small, family-owned brewery that produces some of the best beer in Denmark. Visitors can take a tour of the brewery and sample some of the delicious beers that are produced here.
Book Your Tarp Hotel with Agoda.com: Enjoy Hassle-Free Travel Planning
If you are planning a trip to Tarp, be sure to book your hotel with Agoda.com. Agoda.com offers a wide range of hotels and accommodations in Tarp and the surrounding area, making it easy to find the perfect place to stay. Whether you are looking for a cozy bed and breakfast or a luxurious hotel, Agoda.com has something to suit every budget and preference. Plus, with Agoda.com's easy-to-use booking system, you can enjoy hassle-free travel planning and secure your hotel reservation in just a few clicks.
The Best Time to Visit Tarp: A Seasonal Guide
The best time to visit Tarp depends on your preferences and interests. Here's a seasonal guide to help you plan your trip: 1. Spring: Spring is a great time to visit Tarp, as the landscape comes alive with colorful flowers and lush greenery. The weather is mild and pleasant, making it perfect for outdoor activities like hiking and cycling. 2. Summer: Summer is peak tourist season in Tarp, as the weather is warm and sunny. Visitors can enjoy a range of outdoor activities and cultural events, including music festivals and food fairs. 3. Fall: Fall is a beautiful time to visit Tarp, as the leaves on the trees turn vibrant shades of red, orange, and yellow. The weather is mild and pleasant, making it a great time for hiking and exploring the town's many historical landmarks. 4. Winter: Winter is a quiet and peaceful time in Tarp, as the town is covered in a blanket of snow. Visitors can enjoy cozy evenings by the fire, as well as winter sports like skiing and ice skating.
Tarp Travel Tips: What You Need to Know Before You Go
Here are some travel tips to help you make the most of your trip to Tarp: 1. Pack for the Weather: The weather in Tarp can be unpredictable, so be sure to pack for all eventualities. Bring warm clothing and waterproof gear, especially if you are visiting in the fall or winter. 2. Learn Some Danish: While many people in Tarp speak English, it's always a good idea to learn some basic Danish phrases before you go. This will help you communicate with the locals and make your trip more enjoyable. 3. Rent a Car: While it's possible to get around Tarp by bus or train, renting a car will give you more freedom and flexibility. You can explore the surrounding countryside at your own pace and discover hidden gems that are off the beaten path.
Where to Stay in Tarp: A Guide to the Best Accommodations
Tarp offers a range of accommodations to suit every budget and preference. Here are some of the best places to stay in Tarp: 1. 272 Bed & Breakfast: This cozy bed and breakfast is located in the heart of Tarp and offers comfortable rooms and a delicious breakfast. 2. Tarp Kro & Hotel: This historic hotel is located just outside of Tarp and offers spacious rooms and a range of amenities, including a restaurant and bar. 3. Hotel Britannia: This luxurious hotel is located in nearby Esbjerg and offers elegant rooms and a range of facilities, including a spa and fitness center.
What to Eat in Tarp: A Foodie's Guide to Danish Cuisine
Tarp is a great place to sample traditional Danish cuisine. Here are some of the top dishes to try: 1. Smørrebrød: This open-faced sandwich is a Danish classic and is typically made with rye bread, butter, and a variety of toppings, including meats, fish, and vegetables. 2. Frikadeller: These Danish meatballs are made with ground pork or beef and are typically served with potatoes and gravy. 3. Æbleskiver: These fluffy, spherical pancakes are a popular Danish dessert and are typically served with jam and powdered sugar. 4. Rugbrød: This dense, dark rye bread is a staple of the Danish diet and is typically served with butter and cheese.
How to Travel Around Tarp
Tarp is a small town that is easy to navigate on foot or by bike. There are also several local bus routes that connect Tarp to nearby towns and cities. If you want to explore the surrounding countryside, renting a car is the best option.