1 best hotels in Neuengamme
Our top picks
Lowest price first
Nearest to
Best reviewed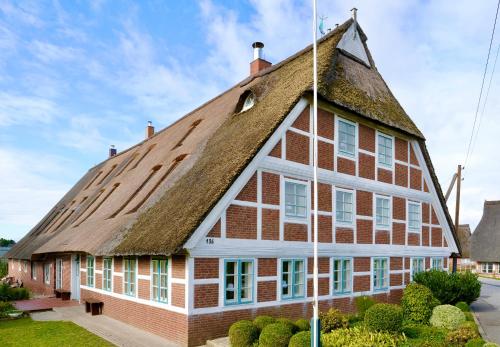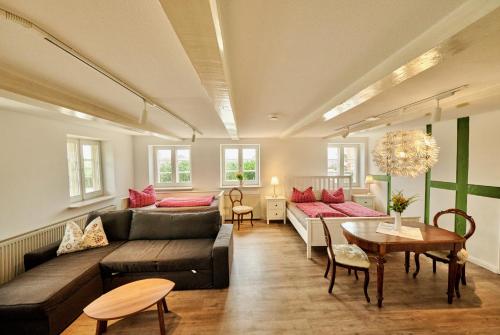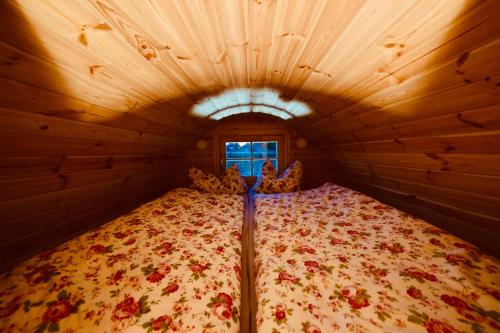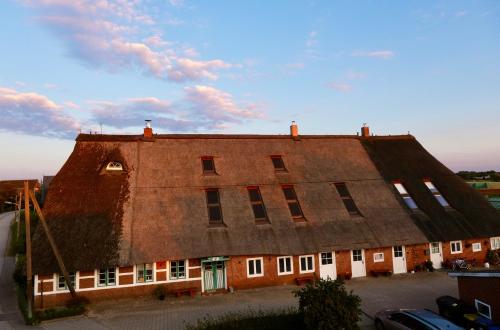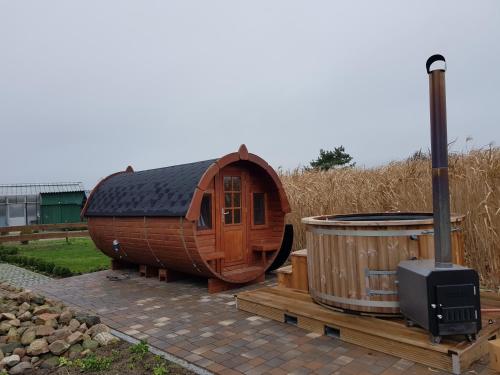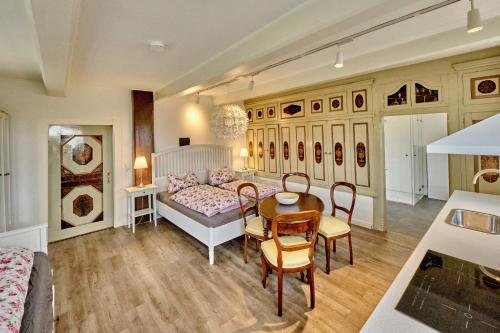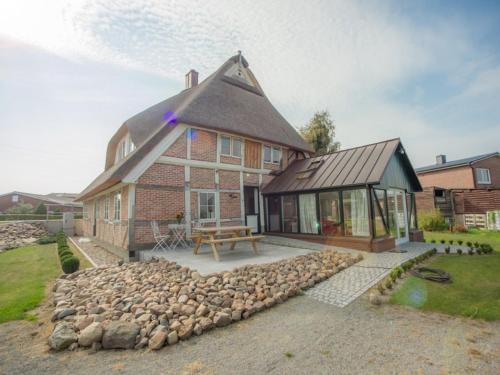 See all
Hausdeich
Neuengamme,Neuengamme - View on map
Free Wi-Fi
Free parking
Fitness center
Restaurant
Spa
Massage
Sauna
Bar
Frequently asked questions
What are the best hotels in Neuengamme near Neuengamme Concentration Camp Memorial?
Verified travelers to Neuengamme who stayed near Neuengamme Concentration Camp Memorial have given top reviews to Zollenspieker Fahrhaus, Traditionshaus by Zollenspieker Fahrhaus and MY-BED Hamburg.
More about Neuengamme
Discovering the Hidden Gems of Neuengamme in Hamburg, Germany
Neuengamme is a quaint neighborhood located in the southeast of Hamburg, Germany. It is known for its rich history, serene landscapes, and charming atmosphere. Despite being a lesser-known area in Hamburg, Neuengamme has plenty to offer for travelers looking for a unique and authentic experience. One of the most interesting facts about Neuengamme is that it was the location of a concentration camp during World War II. Today, the Neuengamme Concentration Camp Memorial serves as a reminder of the atrocities committed during the war. Visitors can take a guided tour of the site and learn about the history of the concentration camp and its impact on the world.
Reasons Why Neuengamme Should Be on Your Travel Bucket List
Apart from its historical significance, Neuengamme has much to offer for travelers. The neighborhood is home to several parks and nature reserves, including the Boberger Niederung Nature Reserve, which is a popular destination for hiking and birdwatching. The Neuengamme Lake is another must-visit spot, where visitors can rent a boat and enjoy a relaxing afternoon on the water. Neuengamme is also known for its charming architecture and picturesque streets. The neighborhood is dotted with historic buildings and landmarks, such as the Neuengamme Castle, which dates back to the 16th century. Visitors can take a stroll through the streets and admire the beautiful architecture, or stop by one of the many cafes and restaurants for a coffee or a bite to eat.
How to Get to Neuengamme: A Comprehensive Guide
Getting to Neuengamme is relatively easy, thanks to Hamburg's efficient public transportation system. The neighborhood is accessible by bus and train, with several stops located throughout the area. The closest train station is the Hamburg-Neuengamme station, which is served by the S21 line. From there, visitors can take a short bus ride to reach their destination. For those arriving by plane, the Hamburg Airport is located approximately 30 minutes away from Neuengamme by car or taxi. Alternatively, visitors can take the S1 train from the airport to Hamburg Central Station, and then transfer to the S21 line to reach Neuengamme.
Unforgettable Activities to Do in Neuengamme
Neuengamme has plenty of activities to offer for travelers of all ages and interests. For nature lovers, the Boberger Niederung Nature Reserve is a must-visit spot. The reserve is home to a variety of wildlife and plant species, and visitors can take a guided tour to learn more about the area's ecology and history. For those interested in history, the Neuengamme Concentration Camp Memorial is a must-visit site. The memorial offers guided tours of the former concentration camp, as well as exhibitions and educational programs about the history of the camp and its impact on the world. For a more relaxing experience, visitors can head to the Neuengamme Lake and rent a boat for the afternoon. The lake is surrounded by lush greenery and offers a peaceful escape from the hustle and bustle of the city.
Why Book Your Neuengamme Hotel with Agoda.com
Agoda.com offers a wide selection of hotels in Neuengamme and the surrounding areas, ranging from budget-friendly options to luxury accommodations. Booking through Agoda.com ensures that travelers get the best deals on their hotel stay, with discounts and promotions available throughout the year. Agoda.com also offers a user-friendly booking platform, with easy-to-use filters and search options that make it easy to find the perfect hotel for your needs. With 24/7 customer support and a secure payment system, booking your Neuengamme hotel through Agoda.com is safe, easy, and hassle-free.
The Best Time to Visit Neuengamme: A Seasonal Guide
Neuengamme is a year-round destination, with something to offer for travelers no matter the season. In the summer months, visitors can enjoy the warm weather and take advantage of the many outdoor activities available, such as hiking, biking, and swimming. In the fall, Neuengamme is transformed into a picturesque autumn wonderland, with the leaves changing colors and the air crisp and cool. This is a great time to take a stroll through the parks and nature reserves and admire the beautiful scenery. In the winter, Neuengamme is a cozy and romantic destination, with plenty of holiday markets and festive events taking place throughout the neighborhood. Visitors can warm up with a cup of hot cocoa and enjoy the festive atmosphere.
Expert Tips for Travelers Visiting Neuengamme
For travelers visiting Neuengamme, there are a few tips to keep in mind to ensure a smooth and enjoyable trip. First, be sure to dress appropriately for the weather, as temperatures can vary depending on the season. Bring comfortable shoes for walking and hiking, as many of the area's attractions are best explored on foot. It is also recommended to purchase a Hamburg Card, which offers discounts on public transportation and admission to many of the city's top attractions. The card can be purchased online or at any of the city's major transportation hubs. Finally, be sure to try some of the local cuisine while in Neuengamme. The neighborhood is known for its delicious seafood dishes, such as smoked eel and herring, as well as its traditional German fare, such as schnitzel and bratwurst.
Where to Stay in Neuengamme: Accommodation Guide
Neuengamme offers a variety of accommodation options for travelers, ranging from budget-friendly hostels to luxury hotels. For those looking for a comfortable and affordable stay, the Jugendherberge Hamburg Horner Rennbahn is a great option. This modern hostel offers clean and comfortable rooms, as well as a restaurant and bar on-site. For those looking for a more luxurious stay, the Hotel Hafen Hamburg is a great choice. This historic hotel is located in the heart of Hamburg's port district and offers stunning views of the harbor. The hotel features elegant rooms and suites, as well as a rooftop terrace and a spa.
What to Eat in Neuengamme: A Foodie's Guide
Neuengamme is a food lover's paradise, with plenty of delicious local cuisine to try. Seafood is a specialty in the area, with smoked eel and herring being two of the most popular dishes. Visitors can also try traditional German fare, such as schnitzel and bratwurst, at one of the many local restaurants and cafes. For a sweet treat, be sure to try a Franzbrötchen, a local pastry similar to a cinnamon roll. These delicious treats can be found at bakeries throughout the neighborhood and are the perfect snack to enjoy with a cup of coffee.
Getting Around Neuengamme: Transportation Guide
Neuengamme is easily accessible by public transportation, with several bus and train stops located throughout the neighborhood. The Hamburg-Neuengamme train station is the closest stop, with the S21 line running through the area. Visitors can also take the bus to reach their destination, with several bus routes serving the area. For those traveling by car, there is ample parking available throughout Neuengamme. However, it is important to note that many of the area's attractions are best explored on foot or by bike, so be sure to bring comfortable shoes and clothing for walking and hiking.