2 best hotels in Szentkut
Our top picks
Lowest price first
Nearest to
Best reviewed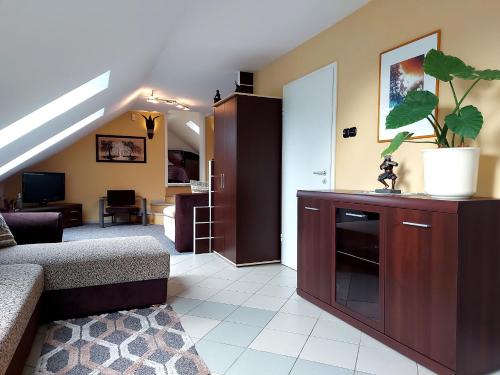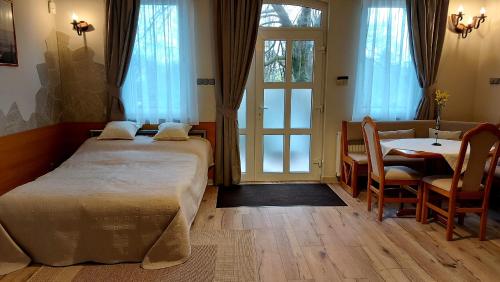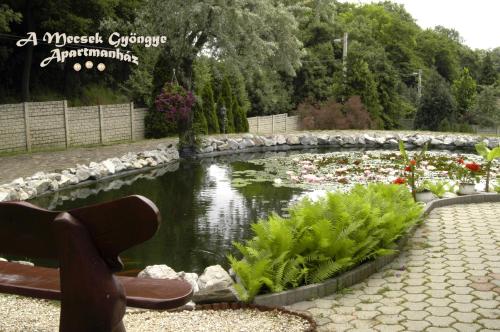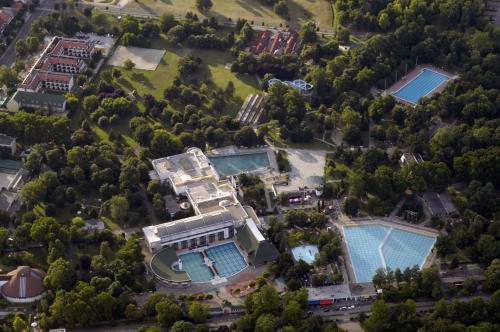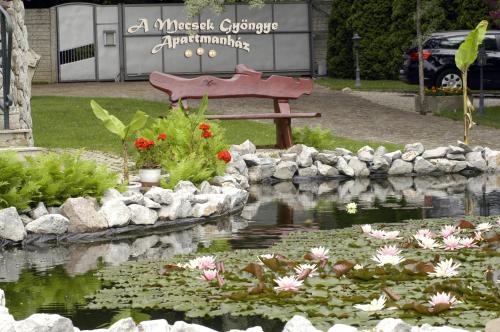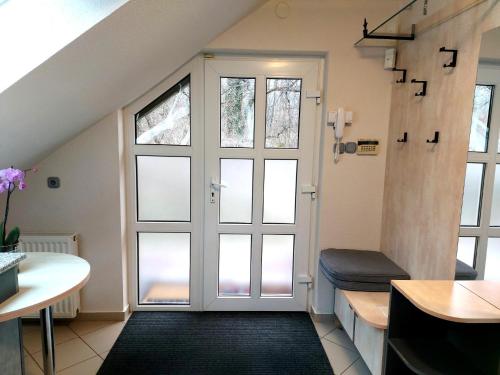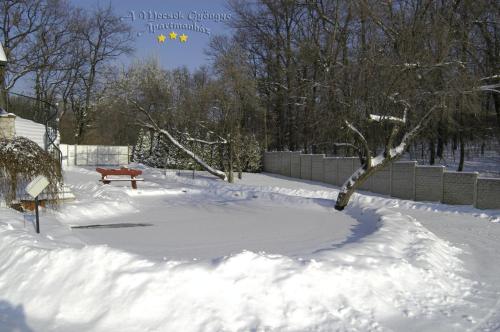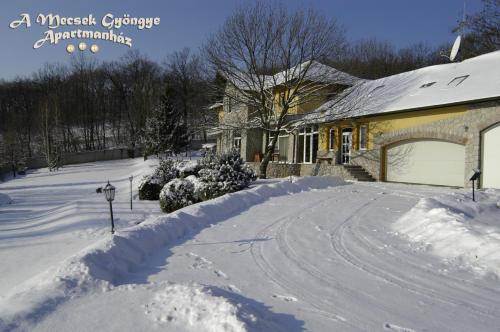 See all
A Mecsek Gyongye Apartmanhaz
Szentkut,Szentkut - View on map
Car park
Free Wi-Fi in all rooms!
Check-in/out [express]
BBQ facilities
Luggage storage
Swimming pool [outdoor]
Bicycles
Tours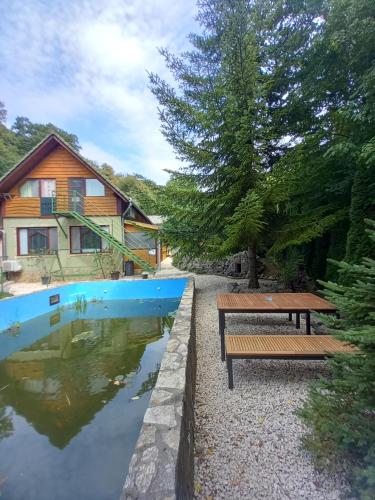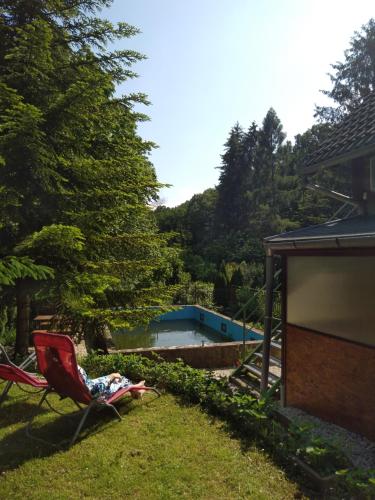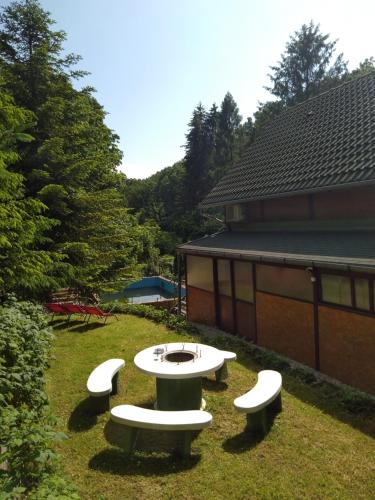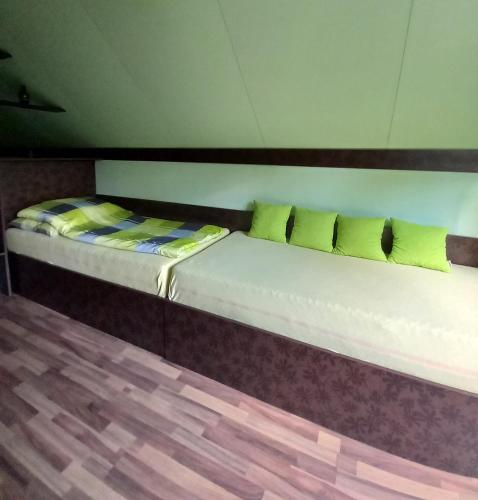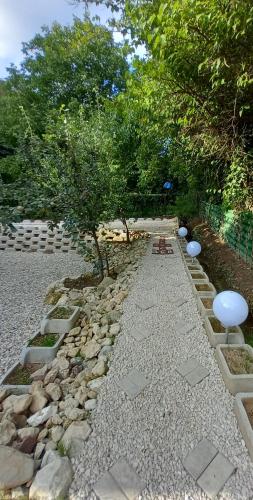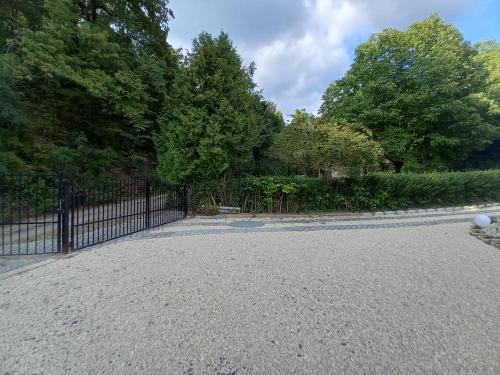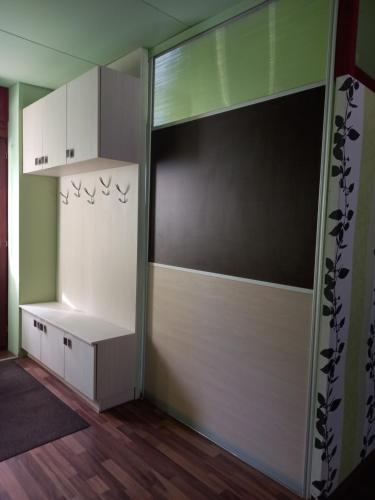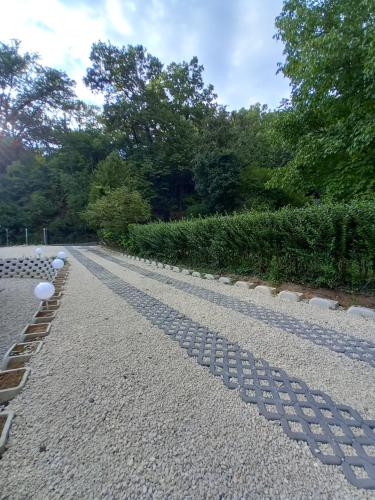 See all
Mecsek apartman
Szentkut,Szentkut - View on map
Car park
Free Wi-Fi in all rooms!
BBQ facilities
Contactless check-in/out
Tennis court
Game room
Bicycles
Wi-Fi in public areas
More about Szentkut
Discover the Fascinating Szentkut in Pecs, Hungary
Szentkut, located in the city of Pecs in Hungary, is a popular destination for travelers seeking a unique and spiritual experience. The name Szentkut translates to "Holy Well" in English, and it is a reference to the holy spring that is located in the area. The site is known for its religious significance, and it is a place of pilgrimage for many Hungarians.
Reasons Why Szentkut Should Be on Your Travel List
There are many reasons why Szentkut should be on your travel list. The area is known for its natural beauty, and it is surrounded by lush forests and rolling hills. The holy spring is a must-see attraction, and it is said to have healing properties. The site is also home to a beautiful church, which was built in the 18th century and is a great example of Baroque architecture. Another reason to visit Szentkut is the opportunity to experience Hungarian culture and traditions. The area is known for its folklore and music, and there are many festivals and events held throughout the year. Visitors can also sample traditional Hungarian cuisine, including goulash and chimney cake, at local restaurants and cafes.
How to Get to Szentkut: Your Ultimate Guide
The easiest way to get to Szentkut is by car. The site is located approximately 10 kilometers from the city of Pecs, and there is ample parking available. Visitors can also take a bus from Pecs to Szentkut, and the journey takes approximately 30 minutes.
Fun Things to Do and See in Szentkut
There are many fun things to do and see in Szentkut. The holy spring is a must-see attraction, and visitors can take a dip in the water or fill up their water bottles with the healing spring water. The church is also a must-see attraction, and visitors can take a guided tour to learn more about its history and architecture. For those who love the outdoors, there are many hiking trails in the area that offer stunning views of the surrounding landscape. Visitors can also go horseback riding or cycling, or take a leisurely stroll through the nearby forests.
Book Your Szentkut Hotel with Agoda.com
If you're planning a trip to Szentkut, it's important to book your hotel in advance. Agoda.com offers a wide range of hotels in the area, from budget-friendly options to luxury accommodations. Some of the most popular hotels in Szentkut include Hotel Makar Sport & Wellness, Hotel Laterum, and Hotel Millennium.
The Best Time to Visit Szentkut: A Seasonal Guide
The best time to visit Szentkut depends on your preferences and interests. The area is beautiful year-round, but the best time to visit is during the spring and summer months, when the weather is warm and the landscape is lush and green. The fall months are also a great time to visit, as the leaves on the trees change color and the area is less crowded. Winter is the least popular time to visit, but it can be a magical time to experience the area covered in snow.
Travel Tips for Your Szentkut Adventure
If you're planning a trip to Szentkut, there are a few travel tips to keep in mind. First, it's important to dress appropriately for the weather and bring comfortable shoes for walking or hiking. It's also a good idea to bring a water bottle to fill up with the holy spring water. Visitors should also be respectful of the religious significance of the area, and dress appropriately when visiting the church or holy spring. Finally, it's important to book your hotel in advance to ensure availability during peak travel times.
Where to Stay in Szentkut: Accommodation Guide
There are many great hotels to choose from when staying in Szentkut. Hotel Makar Sport & Wellness is a popular choice for those looking for a luxury experience, while Hotel Laterum offers budget-friendly accommodations. Hotel Millennium is another great option, offering comfortable rooms and a convenient location.
What to Eat in Szentkut: A Foodie's Guide
Hungarian cuisine is known for its hearty and flavorful dishes, and there are many great restaurants in Szentkut to try. Goulash is a traditional Hungarian dish that is a must-try, as well as chimney cake, a sweet pastry that is cooked over an open flame. Other popular dishes include stuffed peppers, chicken paprikash, and langos, a deep-fried bread topped with cheese and sour cream.
Getting Around Szentkut: Transportation Guide
The easiest way to get around Szentkut is by car, as there is limited public transportation in the area. Visitors can also rent a bike or take a taxi to get around. Many of the hiking trails in the area are accessible by foot, and there are also horseback riding tours available for those looking for a unique experience.